In the next installment of the amazing manga, One Piece, Chapter 1078, we'll follow the traitor as they strike in the thick of the mayhem on Egghead Island. Everything we've seen up to this point in One Piece has carried over into the newest chapter. In this chapter, we got a glimpse of the future plans for this arc.
The straw hats are getting worse as an admiral approaches Egg Head Island and a traitor runs amok on the island. The Vegapunks and the less hardy straw-hat members can't say the same for themselves when the top of the straw hats is keeping the bad guys at far.
Many of them, including the Vegapunks and Shakka after he was shot in the head, was turned to stone in the most recent episode. Even though we believed the story on Egghead Island could be winding down, it looks like we'll be here for a while and maybe witness some more advancements besides straw hats.
Let's take a look ahead to the next chapter of One Piece, Chapter 1078, to find out what's going to happen. There have been no leaks or spoilers for the next chapter as of this writing. As such, this article will instead cover what readers can expect from the chapter.
One Piece Chapter 1078 Detailed Summary
The title of One Piece Chapter 1078 is "Escape the Time Limit," and the cover page shows Judge and Ceasers shaking hands as they form a new MADS group called Neo MADS. In the background, Germa soldiers are celebrating the event, and Reiju and Ichiji are sighing.
At the start of this chapter, Stussy uses the Den Den Mushi she has held the whole time to get in touch with Sentomaru and warn him of the impending danger. She says that the Marines are standing by to help Kizaru as he makes his way to Egghead Island to finally put an end to Vegapunk and the island itself.
This drastic action was taken since Vegapunk's discovery of the Void century much beyond the content of Ohara island, and because of Vegapunk's efforts, Egghead Island now has a defense force system that can safeguard the island, but Ohara did not.
Consequently, the impending danger is more than just a minor buster call, as the approaching enemy intends to wipe out Egghead Island completely. Due to the Stussy-provided information on the danger and Sentomaru's influence on the island's occupants, individuals have begun to leave their homes.
One Piece Chapter 1077 Recap
At the beginning of One Piece Chapter 1077, Luffy, Lucci, Zoro, and Kaku try their hardest to defeat the S-Bear and S-Hawk Seraphim replicas, but to no avail. Everything shifted when Zoro and Vegapunk Shaka discovered the Seraphim were half Lunarian. While Vegapunk Shaka began searching for Dr. Vegapunk, Zoro issued the order to attack.
With Nami and the company's elimination of Vegapunks Edison and Brook, the chapter shifted its focus to them. If not for Sanji's arrival, Nami likely would have met the same fate.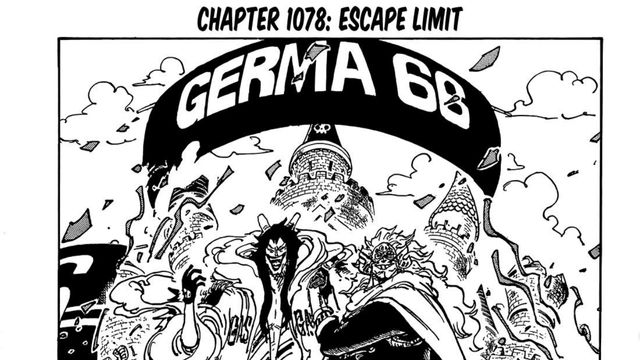 When the readers next saw Usopp and company, in Chapter 1077, they watched S-Snake convert everyone to stone (save Vegapunk Pythagoras, whose destiny was never clarified).
One Piece Chapter 1078 Release Date
One Piece Chapter 1078 will be in the 17th issue of the Weekly Shonen Jump Magazine, which is set to come out on Monday, March 20, 2023, at midnight Japanese Standard Time. The schedule for the stated chapter is as follows;
Pacific Time (US & Canada): 07:00 hrs on Sunday, 19th March 2023.
Central Time (Mexico): 09:00 hrs on Sunday, 19th March 2023.
Eastern Time (US & Canada): 10:00 hrs on Sunday, 19th March 2023.
Indian Standard Time (India): 20:30 hrs on Sunday, 19th March 2023.
Australian Standard Time (Australia): 02:00 hrs on Monday, 20th March 2023.
Where Can I Read Chapter 1078 of One Piece?
Several hours after its first release in the Weekly Shonen Jump Magazine, One Piece Chapter 1078 will be made freely available to read online at sites like Viz Media and Manga Plus.
Final Words
Thanks for reading our post! We hope it was interesting and helpful. Please let us know what you thought of the article by leaving a comment or sharing it with your Friends. Check out our other articles on SeasonRelease.com for more useful information. For more updates stay with us.
Have a Good Day!