Away Season 2 Release Date: Away is a Netflix sci-fi drama series that follows American astronaut Emma Green (Hilary Swank) on the first human mission to Mars. The show delves into the professional and private struggles that the crew and their loved ones face over the course of the three-year journey. On September 4, 2020, Away made its debut, quickly becoming a fan favorite.
Is there any hope for a second season of Away? What would the theme of the second season be? Who would be in the cast? In this article, we'll do our best to answer these questions and more using only the data and educated guesses currently at our disposal.
What is Away All About?
Away is an American science fiction drama streaming television series starring Hilary Swank. The show, developed by Andrew Hinderaker, debuted on Netflix on September 4, 2020.
The show depicts the sacrifices that an international team of astronauts must make as they prepare to spend three years away from their families on the first crewed spaceflight to Mars. The total number of episodes in the series is 10.
Brief Information About Away
| Topic | Information |
| --- | --- |
| Series Name | Away |
| Creator | Andrew Hinderaker |
| Genre | Sci-Fi Drama |
| Brief Story | Away is a sci-fi drama series that follows American astronaut Emma Green (Hilary Swank) on the first human mission to Mars. |
| Season 1 Release Date | September 4, 2020 |
| Season 2 Renewal Status | Cancelled by Netflix |
| Season 2 Release Date | No Release Date |
| Where to Watch | Netflix |
Away Season 2 Renewal Status
According to Variety's reports, Netflix has decided not to give the sci-fi drama "Away" a second season. Six weeks after the September 4th premiere of the first season, the show has been canceled.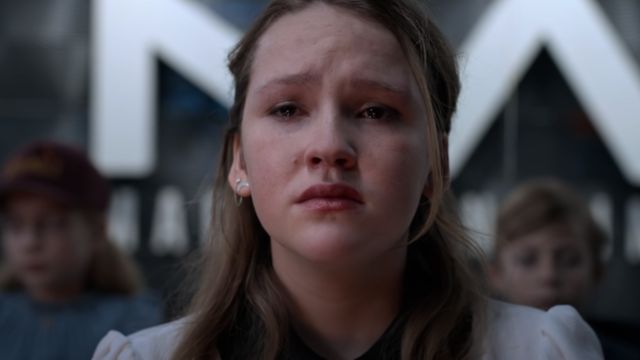 While Netflix hasn't specifically explained why it decided to cancel the show, many have suggested that high production costs and relatively low viewership compared to other Netflix shows were to blame. The show received generally positive reviews from critics and viewers alike, who lauded the acting and the show's emotional depth.
Unfortunately, Away won't be returning for a second season. In the meantime, you can watch great upcoming television series such as American Auto Season 3, and Forever Season 2. To learn when each of these series will premiere, click the links provided.
Away Season 2 Release Date
Since the show has already been canceled, there is no chance that Netflix will air the second season at any point in the near or far future. So there is no release date for the second season.
Just over a month after its debut on Netflix, the show has been canceled. Some speculate that this is due to the streaming service's estimation of viewers' desire to pay. Perhaps Away's production needed to be more ambitious.
Away Season 1 Recap
Away follows the Mars Joint Initiative, the first crewed mission to Mars. The crew consists of people from all over the world: a Chinese chemist, a world-renowned British scientist who has never been to space before, a Russian cosmonaut with the most space travel experience, an Indian medical officer in second place, and an American commander named Emma Green.
Emma's husband also went through astronaut training, and if not for a health issue, he probably would have been in charge of the mission.
As the three-year mission lifts off from the Moon, several crew members have doubts about Emma's leadership skills due to her handling of an early crisis.
The series is described as being "about hope, humanity, and how, ultimately, we need each other to accomplish impossible feats."
Where Can I Watch Season 1 of Away?
The first season of Away is available on Netflix if you're interested in watching the sci-fi drama about humanity's first mission to Mars.
The simplest way is to watch the entire first season (all 10 episodes) on Netflix. You'll need a Netflix subscription to watch it, and the cost will vary by territory and viewing preferences.
Conclusion
"Away" was a gripping sci-fi drama on Netflix that followed astronaut Emma Green on humanity's first Mars mission. The show won praise from critics and viewers for its realistic depiction of professional and personal struggles.
Netflix decided not to order a second season based on high production costs and low viewership metrics. The show's fate is unclear, but it made an indelible mark by showcasing the strength of the human spirit.