Gwyneth Paltrow is a household name in the United States, where she has made waves as an actor, writer, and businesswoman. Paltrow's career spans over three decades, and throughout that time she has earned a slew of honors for her acting in both film and television.
Her notoriety, however, is not limited to the acting world; she has also made waves in the health and wellness industry as the founder of the much-discussed lifestyle company Goop. This article will analyze Gwyneth Paltrow's meteoric journey to stardom and discuss the cultural impact she has had.
Who is Gwyneth Paltrow?
Gwyneth Kate Paltrow Falchuk was born to actress Blythe Danner and film producer-director Bruce Paltrow on September 27, 1972, in Los Angeles. Jake, her younger sibling, is a filmmaker and writer. Paltrow's mom is a Christian, while her dad is Jewish.
She attended church and celebrated Jewish festivals throughout her childhood. When her brother turned 13, he celebrated with a typical Bar Mitzvah. Her mother is of Pennsylvania Dutch (German) descent and her father is of Ashkenazi Jewish descent from Belarus and Poland.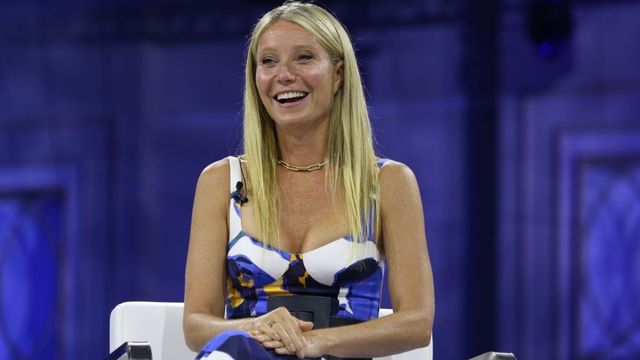 A member of the prominent Paltrowicz line of rabbis from Kraków, Paltrow's great-great-grandfather worked as a Rabbi in Nowogród, Poland.
Why is Gwyneth Paltrow Famous?
Gwyneth Paltrow is famous for her successful acting career as well as her business investments in the wellness and lifestyle market. In the mid-1990s, she became a household name because of her performance in the thriller "Seven," for which she received numerous awards.
She then went on to star in multiple box office hits, such as "Emma," "Shakespeare in Love," and the "Iron Man" films from the Marvel Cinematic Universe. She received an Oscar, a Golden Globe, and a Screen Actors Guild Award for her performance in "Shakespeare in Love."
Paltrow is not only an actress, but also the CEO of the lifestyle company Goop. The company has successfully pushed controversial wellness and beauty items and methods, such as vaginal steaming and jade eggs. The brand has been successful in encouraging healthy living and enabling women to take responsibility for their health. Still, it has also been criticized for pushing these behaviors without scientific support.
Check Out Other Posts: 
Gwyneth Paltrow's Haters: Why?
Sadly for Paltrow, a gossip publication has lately dubbed her the Most Hated Woman in the World, a much less favorable moniker. Many people claim to hate Gwyneth Paltrow, but why?
Showing Off Her "Privilege" and "Wealth"
Some famous people like to show off their lavish lifestyles and expensive cars. After all, one of the advantages of being wealthy and famous is the ability to do things like that, right? Yet Gwyneth Paltrow goes the extra mile by portraying an air of normalcy in her life. Consider, for example, the stone pizza oven that Paltrow erected in her backyard and frequently wrote about on her blog.
She has recently published recipes and runs a lifestyle website called Goop in an effort to establish herself as an authority in the field. It's been reported that the recipes are extremely unhealthy, consisting mostly of empty calories and serving sizes. Raw almonds, raw honey, arugula for garnish, and maybe some mushrooms on a feast day—sarcastically remarked upon by a writer for The Guardian.
Paltrow Seems Incredibly Full of Herself
Gwyneth Paltrow has a reputation for being quite conceited. She joked that she had the "butt of a 22-year-old stripper" while maintaining a deadpan expression on her face. But, the extraordinarily fit celebrity may have uttered even more ludicrous things.
She elaborated in an interview with Elle, saying, "It's so much easier to sit home and not exercise and judge other people. I enjoy motivating others very much. Others often approach me with the wish that they, too, may have two children and feel confident in a swimming suit. "'Because of how hard you work, I know I can achieve my goals, too.'"
She Makes Strange, Eccentric Choices
Gwyneth Paltrow has been criticized for what they see as her eccentric fashion choices. To begin, many people have taken offense to her children's names. Apple is the name of her daughter, and Moses is the name of her son. Nonetheless, many famous people have chosen unusual names for their offspring.
Final Words
Thanks for reading our post! We hope it was interesting and helpful. Please let us know what you thought of the article by leaving a comment or sharing it with your Friends. Check out our other articles on SeasonRelease.com for more useful information. For more updates stay with us.
Have a Good Day!