Rebelde Season 3 Release Date: Rebelde is a Mexican teen drama series that follows the lives and musical dreams of a group of Elite Way School students. The show is a sequel to the 2004 telenovela of the same name, featuring new characters and storylines.
The first season was very successful among fans. On July 27, 2022, the premiere of Rebelde Season 2 on Netflix occurred, leaving viewers with many unanswered questions and tense situations. This article will tell you everything we know about Rebelde Season 3, including its release date, cast, plot, and more.
Brief Information About Rebelde
| Topic | Information |
| --- | --- |
| Series Name | Rebelde |
| Genre | Teen Drama, Romance, Music |
| Brief Story | "Rebelde" is a Mexican teen drama series that follows the lives and musical dreams of a group of students at Elite Way School. |
| Creator | Pedro Damián |
| Season 1 Release Date | October 4, 2004 |
| Season 3 Renewal Status | Canceled (Ended After Two Seasons) |
| Season 3 Release Date | Canceled (No Release Date) |
| Where to Watch | "Rebelde" is available exclusively on Netflix. |
What is Rebelde All About?
Rebelde is a Mexican telenovela produced by Pedro Damián for Televisa and broadcast by Canal de las Estrellas (now simply Las Estrellas). It's an update of the Argentine telenovela Rebelde Way, with changes made for a Mexican teen audience.
From Monday, 4 October 2004, to Friday, 2 June 2006, Rebelde was originally broadcast on television. It was replaced with Código Postal. On Monday, December 18th, 2006, Las dos Caras de Ana replaced the show after its final episode aired on Friday, December 15th.
In 2021, Netflix confirmed that they would be releasing a new season of the show the following year. The series, also titled Rebelde, premiered on January 5, 2022, and is set 16 years after the end of the series of soap operas
Rebelde Season 3 Renewal Status
Rebelde, Netflix's reboot of the 2004 hit, ended after two seasons. While we don't have an official reason for the cancelation, we can take a quick look at the interview why the show might not be renewed for additional seasons.
According to an interview with actor Sergio Mayer Mori published on Hola! Mexico (and translated from Spanish by Google), the show has been canceled:
"It would be an honor for me to be able to do the third, fourth and fifth, the thing is that it hasn't been done anymore. It was Netflix, it was the producers who told us: 'thanks for everything guys, and the third time, there is no more'". He added that he does not know the reasons why they made that decision: "Why I have no idea (…) it was definitely not my decision."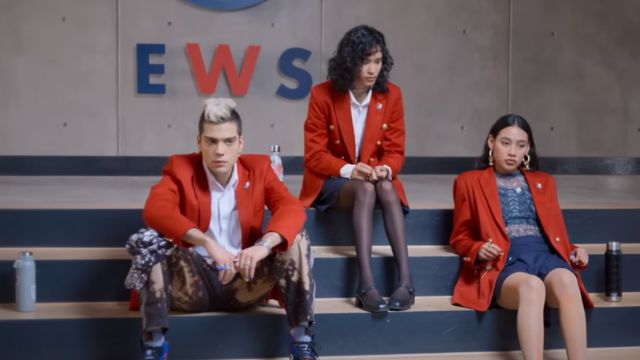 The third season of Rebelde has been canceled. In the meantime, you can catch up on upcoming TV shows like Light as a Feather Season 3, Bitch X Rich Season 2, and The Summer I Turned Pretty Season 2. Find out when these series are dropping by clicking on the links provided.
Rebelde Season 3 Release Date
Unfortunately, Rebelde season 3 has been canceled by Netflix due to low ratings and creative differences. As a result, there is no release date for Rebelde's third season. Fans were left hanging at the end of Rebelde Season 2, but Netflix has decided not to renew the show for a third season.
After the show was canceled, the cast and crew of Rebelde released a statement thanking fans for their support and expressing their regret. Season 3 of Rebelde will not be available on Netflix or any other streaming service.
Rebelde Season 2 Recap
Rebelde season 2 was full of drama, romance, music, and mysteries. The second season followed the students of Elite Way School as they competed in a solo artist competition organized by the new MEP director Gus Bauman, a music producer with a troubled past.
The members of Rebelde, the season 1 Battle of the Bands' runner-up, had a tough time juggling their personal lives and their musical desires. They learned shocking information, made new enemies and friends, and had to face the effects of their actions as they progressed.
The season concluded with a cliffhanger that raised more questions than it answered and left viewers wanting more. The events of the second season of Rebelde are summarized below.
Where to Watch Rebelde Season 2?
Rebelde is a Netflix original series that is only available on the streaming service. All of Rebelde's first and second-season episodes are available for streaming on Netflix with a membership. The episodes can be downloaded to your device for offline viewing.
Conclusion
"Rebelde" is a Mexican teen drama series, a sequel to the 2004 telenovela, that follows Elite Way School students and their musical dreams. The original show ran from 2004 to 2006 and was a huge hit with viewers.
In 2022, Netflix brought the series back to continue the compelling story. The first two seasons of "Rebelde" were quite successful, but the third season was canceled due to low ratings and creative differences. There is no word on when Season 3 will air, leaving viewers hanging. No further seasons of the series are planned, and it can only be viewed on Netflix.