Is the Curious Case of Natalia Grace Real? The Curious Case of Natalia Grace tells the strange and controversial story of how Michael and Kristine Barnett, a couple from Indiana, adopted Natalia Grace Barnett and then left her.
They said that Natalia was not a child, but a grown woman pretending to be an orphan. The docu-series, which aired in May and June 2023, includes interviews with Natalia, the Barnetts, their friends and family, experts, witnesses, and detectives, as well as court footage and documents.
It raises a lot of questions about Natalia's real age, identity, medical state, and motivations, as well as about what the Barnetts did and what they said. In this article, we'll look at the facts and evidence behind this case and try to answer the question, "Is the curious case of Natalia Grace real"
Is the Curious Case of Natalia Grace Real?
The Curious Case of Natalia Grace, a true crime documentary series on the ID network, looks into the story of Natalia Grace Barnett, a former orphan from Ukraine, and what her adoptive parents, Michael and Kristine Barnett, said about her.
The Barnetts say that they were told she was 6 years old when they adopted her. But Natalia's claimed behavior problems and the way she looked led Michael and Kristine to think she was an adult with Spondyloepiphyseal Dysplasia Congenita (SEDc), a form of short stature that is present at birth.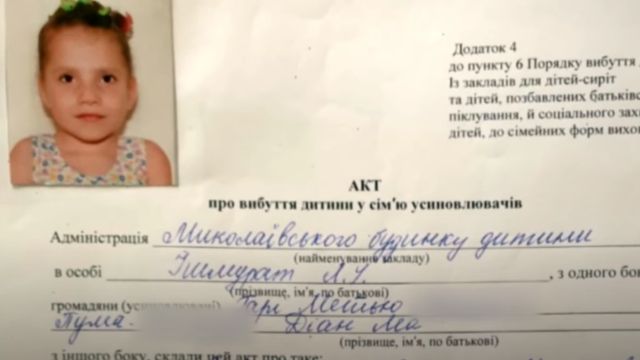 Michael and Kristine Barnett said more than once that Natalia Grace tried to kill them and their three biological boys, Jacob, Wesley, and Ethan. In the first episode, Michael talks about a time when Natalia reportedly stood "at the foot of the bed with a knife in her hand."
Michael says, "She was taking knives from the kitchen and putting them under her bed." "She told him, 'I'll kill you while you sleep.'"
Michael also says that Natalia was caught trying to poison Kristine's coffee with Pledge cleaner and that Natalia once pushed Kristine into an electric fence and told her she was trying to kill her. Natalia was taken to Larue Carter Hospital in Indianapolis for a mental evaluation. There, she supposedly wrote detailed letters about how she planned to kill the Barnetts' sons.
"I didn't feel safe at all when I was around Natalia. In the first episode, Jacob says, "I was just scared."
Has Natalia Grace Barnett Killed Anyone? Her Thoughts on the Case
There was never any evidence that Natalia murdered anyone. She told Dr. Phil in 2019 that she was 16 years old and born on September 4, 2003, as her birth record from Ukraine said. This was contrary to what her adoptive parents said.
Natalia said, "I came to the U.S. when I was 6 years old."
Natalia also said that she had never tried to hurt the Barnetts. She talked about what happened with Kristine's coffee and said that she and Kristine were cleaning together at the time.
"It was Lemon Pledge for the tables," Natalia said on a talk show. "So, we missed a spot, so I moved the chair over so I could get up there, and I moved her coffee back so I could grab the [Pledge] because it was in front of it. So I pushed it back and took it. She came out and asked, 'What are you doing?' Then she said I tried to spray it in her coffee, which I denied."
What Happened to Natalia Grace?
Michael and Kristine asked for Natalia's year of birth to be changed from 2003 to 1989 in 2012. As Michael explains in The Strange Case of Natalia Grace, they used things like pubic hair and signs of bleeding on her clothes to show that Natalia could have been an adult. A judge agreed to change Natalia's birth record after they asked.
Not long after that, Natalia's parents rented an apartment in Lafayette, Indiana, for her. In 2013, Michael, Kristine, and their three boys moved to Canada, leaving Natalia behind. Even though Natalia's birth record was changed, Michael and Kristine were both charged with neglecting a child in 2019. Since then, the claims have been dropped.
Final Words
A documentary series called "The Curious Case of Natalia Grace" tells a shocking and controversial story about adoption and loss. It raises more questions about Natalia Grace Barnett and her adoptive parents, Michael and Kristine Barnett than it solves. The case hasn't been settled and is still a source of debate. The truth may never be known. Is the curious case of Natalia Grace real? I already gave you the information.
Source: Season Release