Ed Craven Net Worth: Edward Craven, also called Ed Craven or Eddie, is an Australian billionaire who has recently become well-known as the co-founder of the new streaming platform Kick. Craven also owns the online crypto-gambling site Stake, which has helped him become one of the country's youngest billionaires at age 27.
Ed Craven recently made a big splash in the streaming world when he said on a stream that Kick had already made a profit in its first quarter. This went against what many people had been saying about the platform's future, which was that it wouldn't be able to make money. Craven is also known for living a luxurious life and buying a record number of properties in Melbourne. In this article, we will look at how Ed Craven built his empire and what he has planned for the future.
Ed Craven Early Life and Career
Eddie is the son of Australian businessman James Ashley Craven, who went to prison for his role in the Spedley Group's failure. Even though that was before he had his son. Over the years, Edward has started and invested in a number of businesses. One of these is EasyGo Gaming, which makes games.
Stake.com: The Online Crypto Casino
His crowning success, though, is Stake.com, an online crypto-gambling website he started with another investor, Bijan Tehrani.
Over the years, Stake has grown to become one of the world's biggest crypto casinos. The Age looked into the company and found that it was officially owned by a company based in Dutch Curacao. This was done to get around Australian laws against money laundering.
Ed Craven has shown that he likes video games like Runescape through his different social media accounts and blog posts on Medium. The previously in-game currencies he used as a child led him to become interested in cryptocurrencies.
Kick: A Fresh Streaming Platform
The Aussie is the youngest billionaire in his country because of how great his crypto-gambling business is and how he got into streaming with Kick.
It is a new streaming service that began in late 2022 as a straight competitor to Amazon's Twitch. Ed Craven's Kick has signed a few deals with artists like Adin Ross, GMHikaru, and Destiny. These deals were made possible by Tyler "Trainwreckstv," who is a well-known streamer. Their biggest draw is that they share a lot of the money they make, which is much more than Twitch and YouTube do.
A lot of artists have joined the platform because of the 95-5 subscription split, the fact that there are no deductions for donations, and features like a flat rate for hourly streams. Well-known artists like Myth, Sodapppin, and Asmongold have praised it for making streaming a more competitive field. But the site has also been criticized.
Coffeezilla, a well-known online sleuth, was quick to point out tweets and posts about Kick that suggested the platform was made to drive traffic to the Crypto-Casino Stake. He also saw gambling streamer Trainwreckstv's relationship with Kick as proof that his theory was right. Here is a full explanation of how Stake fits in.
Ed Craven's recent comments on a stream with Big E show that he is sure the business plan is stable and can make money, even though the margins are low. Like Stake, Kick has teamed up with well-known people. The Alfa Romeo F1 team named Kick its official broadcast partner.
Ed Craven Net Worth
Ed Craven is an Australian businessman who founded Stake.com, the biggest Bitcoin casino in the world. The majority of his wealth comes from his stake in Stake.com, which is believed to be worth around $1 billion.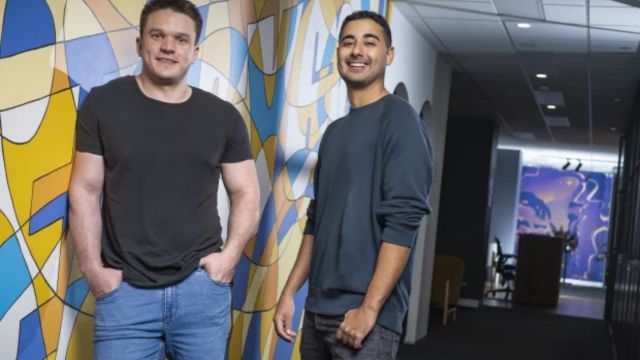 But his net worth is in question because he and his co-founder are being sued for $580 million by a former business partner who says they cut him out of the business. Craven is known for his expensive lifestyle and property purchases, like when he paid $80 million for the most expensive house in Victoria and planned to tear it down and build a new one. He is also involved in the cryptocurrency business and has put money into a number of startups and projects in that field.
Read on to learn how much Jim Taubenfeld, HairFin Shark Tank, Ken Goldin, and other famous people are worth. This is our primary suggestion. Don't miss out on the opportunity to learn information about their wealthy activity.
Ed Craven Source of Income
Ed Craven and his US partner Bijan Tehrani started Stake.com, the biggest Bitcoin casino in the world, in 2017. They did this in 2017.
Stake.com is a cryptocurrency-only online casino and sportsbook that accepts Bitcoin, Ethereum, and Litecoin in addition to more conventional currencies like USD and EUR.
Stake.com receive commissions from its affiliates and partners, such as UFC fighter Israel Adesanya, English sports teams Everton and Watford, Canadian rapper Drake, and Formula One team Alfa Romeo.
Stake.com says that in 2020, its casino and sports betting businesses took in more than $100 billion in bets and made nearly $2.6 billion in gross gaming income.
Ed Craven Rise to Fame
Ed Craven is an Australian businessman and billionaire who became well-known as the co-founder of Stake.com, the world's largest Bitcoin casino, which he and his US partner Bijan Tehrani started in 2017.
Craven's interest in online gambling began when he was a teenager playing RuneScape, a fantasy game where he and Tehrani tried betting virtual gold coins. They got in trouble for it, but they used the money they made to buy Bitcoin when it was worth less than $20.
Craven and Tehrani used the cryptocurrency they owned to make Primedice, a simple dice game where players could bet on the cryptocurrency. Since the game was popular, they decided to add Stake.com, a full-fledged gambling site with casino games and sports betting in crypto.
Craven began gambling online in 2013 with a simple dice game called Primedice. Players could bet in crypto on this game. He used the money he made from his early investments in crypto to fund new projects and grow his business.
Millions of people from all over the world went to Craven's Stake.com because it was easy and anonymous to bet in crypto. The app had a number of casino games and ways to bet on sports, as well as live streams with Drake, Israel Adesanya, Everton FC, and the Alfa Romeo F1 team, among others.
Source: Season Release